CVD/ALD Precursor
Nanmat not only manufactures state-of-the-art CVD/ALD precursors, but also provides canister customized design and valves cleaning and reclamation. (More)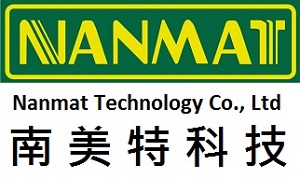 Metal Coatings
NanoMate® ceramic coating can maintain substrates with metallic luster and gives the features of anti-corrosion, high hardness, anti-adhesion, easy cleaning, anti-graffiti.(More)
Anti-corrosion Sealant

NanoMate® anti-corrosion sealer can create extremely strong chemical bonding with Zinc plating layer. The salt spray test can be up to 1000 hour no red rust(More)
Dip Spin Coater
Nanmat's unique dip-spin coater is a total solution for the application of NanoMate® surface treatments. It consists of modules of loading, weighting, centrifuge, leveling and convey curing oven. (More)
Plating/Coating Service

With acid electroplating lines and coating lines, Nanmat provides plating and coating service. Nanmat also provides auto-spray coating service (More)
From synthesis, formulation, and polymerization to applications of nano-materials, Nanmat offers its customers vertically integrated services.
About Nanmat
Nantex Industry Co., Ltd. is the holding company of Nanmat Technology Co. Ltd..Since 1997, Nanmat Technology Group has been developing, producing, and marketing advanced nano-scale chemical products, processes, and services for Chemical Vapor Deposition (CVD), Atomic Layer Deposition (ALD), and nano organo-ceramic coatings.
(More)
Nanmat uses 10-50μm particles to create an innovative nano-material. This organo-metallic material can be in gas form as CVD/ALD precursors for semiconductor industry. It can be also used in liquid form from Sol-Gel process to high quality coating solution on a variety of substrate materials.
(More)